On the afternoon of March 29, we received a call about a duck that was tangled in fishing line and was unable to swim. We went over to the lake to find that two Good Samaritans were in a paddle boat and were trying to catch the duck. They were able to catch the duck and bring it to shore, where we got the rest of the fishing line off of him. The line had gotten caught around his neck and leg. Every time he tried to swim he was pulling on his neck. Turns out that this duck is a Lesser Scaup and was migrating through Nebraska. We took him home and gave him time to recuperate from the stress of the fishing line.
The next night we took him to a different lake where there other ducks. One of the Good Samaritans was there to assist with the release. When she let him go he flew all the way across the lake to join up with some buddies. It was a happy ending!
Powered by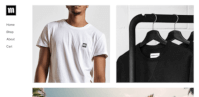 Create your own unique website with customizable templates.