Thank you to the Exotics class of Vet Techs at Iowa Western Community College for asking WRT to talk to them about the wildlife we care for and how WRT works.

Thank you also to the 2nd grade class at Ackerman Elementary School in the Millard School district in Omaha for allowing WRT to talk to them about what to do if they find a baby bird, bunny or squirrel. They are lucky enough to have ducks nesting in their parking lot and so they were curious about how to make sure the ducklings were safe when they hatched.
Powered by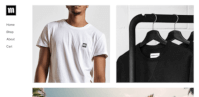 Create your own unique website with customizable templates.